My Answer to Hurry
Telling yourself not to hurry works for at least five seconds. Then you forget. You drive over the speed limit; you get annoyed that your check-out line lags; you really wish the person in front of you would get to the point! 
A lot of little tricks are offered to help you stop hurrying in the moment: placing signs on the mirror; turning on music; trying to be glad you broke your ankle! So we stop and smell the roses, then we hurry on). Forcing ourselves not to hurry doesn't work.
What works better is to become the kind of person who doesn't naturally hurry. That takes retraining. The game changer for me has been contemplation. What is that? It sounds like it's for saints, intellectuals or people who just never get anything done. But it's not complicated at all. It's simply hanging out with God, enjoying God's presence. It's prayer but it's more relational than we give prayer credit for. It's simply "being with," and knowing that the One I'm with loves me no matter what. That God is crazy about me, and there's nothing I can do about it. In that space, I simply "waste" time with God and listen. God doesn't have to speak, but should that happen (you'll know because what comes to you sounds nothing like you), you are ready to hear. You are delighted. You may even laugh.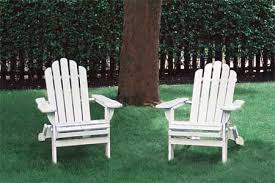 One of my students at Friends University who has just read about contemplation in my book When the Soul Listens, says that contemplation closes the gap in her longing for authenticity in her relationship with God and reality of it. She is finding contemplation to be the key to having one-on-one conversations with God. Another student admits that "prayer often brings to light his hurried, calculative, demeaning, and frenzied thoughts." But contemplation (or contemplative prayer) allows him "to be healed and set free from destructive thinking" as he and God gently address his thought patterns. He gladly invites God to replace them with healthy, life-giving thoughts that seem to stream from Christ directly.
Right now in the middle of winter I find myself waking at 4:30 or 5:00. I consider going back to sleep but instead I like to sit in the dark with God. I offer up my gratitude for so many things (often from the previous day) and I ask God questions (What do I do about a situation?). Intriguing ideas come that do make me chuckle. But most of all, I'm "hanging out" with the One who looks me in the eye (lifts up that countenance upon me)   and offers me love and support. I experience divine peace that sets me up to live a life without hurry.
Contemplation is not complicated. Try it!
Grace and peace,
Jan Johnson
If you're interested in experiencing contemplative prayer and trying it out, check out Finding Rest & Direction in Contemplative Prayer. People who have joined me in this before tell me they have such a great time that they miss it when it's over.
www.JanJohnson.org
______________________________________________________________________
© Jan Johnson – For permission to reprint, Click Here