What If I Don't Feel God's Presence?
I get asked this question now and then, especially when I talk about practicing God's presence. A therapist recently asked me to talk about this because she had so many clients who grieved that they didn't feel God's presence. How, she asked, could people "practice" a presence they don't feel? People are looking for a feeling of nearness with God, closeness with God or perhaps even intimacy with God. Some say they used to have that, but it's gone.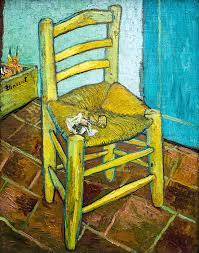 The first thing I like to suggest is that the verb "sense" God's presence is more appropriate than to "feel" God's presence. To feel something limits God's presence to a feeling but God's presence is a whole-person activity. It's a more expansive kind of thing. Your mind joins in with knowledge that God is indeed always present. God never wanders off but we do. It is often said, and I believe it's true, that God is as close as our breath,. Or as C. S. Lewis put it, "The real God is at your side …."  This is true, whether or not we know that or acknowledge it. It's worth pondering not simply the truth of that, but it's reality. God is here.
To "sense" God's presence indicates an almost physical sense of the weight of who God is as creator of the universe whose "throne fills the temple". *Isai??)  God is above us, around us and within us. This is where wonder and awe come in, which involve bodily responses (heaviness in the chest, so-called goose bumps).   Our will is also involved because we're more likely to sense God's presence if we want to. If we prefer not to, God is still there but it may not seem so because we're not noticing.
I gave the above big ideas to the compassionate therapist, but I also offered practical ways to facilitate sensing God's presence! So I did. The overall thought behind my suggestions is this:  "Draw near to God and God will draw near to you" (James 4:8).  So what I'm going to suggest are not gimmicks, but ways that help people draw near and notice who is right there with them.
Place yourself in a location where you are likely to sense God's presence. For many of my students, that involves lying on their back on a trampoline in their backyard. For others, it means walking in the woods or sitting at the beach, visiting a small chapel or a large cathedral. When I was a teenager, I discovered a pond not far from my house and I regularly hiked there, seeking peace from the ups and downs of high school drama.
Set up empty chair and start talking to God.  As a spiritual director, I sometimes place a between my directee and me when he or she is struggling to say hard things, deep things or quite passionate things. And, of course, the reality is that God really is there, and was there long before I put the third chair in place.
Give yourself permission to "talk loudly" to God at times if you need to, whether that be laughing or crying. Such honesty with God, the companion, of our soul is not only allowed but preferred.
This reminds me of that tender young adult novel, Are You There, God? It's Me, Margaret. To which, I think God might answer, "Of course! Where else would I be, Margaret?"  Or perhaps, even, "Go for it, girl!"
Grace and peace,
Jan
©Jan Johnson