Where Are You Headed?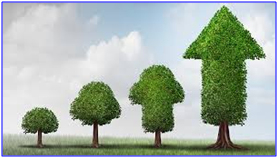 If only . . . I regret . . . I wish I weren't so . . .
You can probably finish these sentences. It's wise to recognize your shortcomings and admit them, but a problem occurs when we stay in that place. Too much self-evaluation means my spirituality is about me, not about God and what God is doing.
What works better is to discern what God is inviting us into. When I teach the practice of confession, I close by suggesting we ask God for a next step. What is the way forward? What is one small thing we can do to move in that direction? But I must know what I'm aiming for.
Let's say I'm experiencing fear of being replaced or left out—it's wise to ask for confidence that God will partner with me and use me. As a result I have courage to do everything in God's power, not in fear.
When people start focusing on what God is leading them to be and do, then what they want expands, and what they don't want often falls away.
So for example with fitness, "exercise is a celebration of what your body can do, not a punishment for what you ate. So instead of focusing on getting rid of bulges, I've chosen these goals for eating and fitness: 1) being a strong woman who can carry heavy packages; 2) mental clarity; 3) stable blood sugar that allows me to regulate emotions.
As a spiritual director, I find that with character formation people focus on getting rid of their faults instead of moving toward desired qualities. But trying NOT to be prideful doesn't work; trying NOT to be lustful doesn't work; trying NOT to be angry or sarcastic doesn't work; trying NOT to be fearful doesn't work. Self-knowledge (such as seeing our blind spots) is for the purpose of transformation, not to beat ourselves up. If I'm prideful, I ask God for help in valuing others and caring about them. If I'm lustful, I ask God for help in respecting people as your creation never to be used for my gratification. If I'm angry, I can ask God for help in accepting the things I cannot change because I trust God! If I'm sarcastic, I ask God to help my words be a true blessing to others—that they leave my presence encouraged.
That's why when I teach about the enneagram, I do so for the purpose of transformation not just self-knowledge. Many focus on the negative characteristics of their enneagram type, talking about it repeatedly, even making jokes about it as if to say, This is how I am. Get over it. But for every flaw ("passion"), there is a virtue to move toward:
from resentment to serenity
from pride to humility
from vanity to authenticity
from envy to contentment
from withholding of self to generosity
from fear and anxiety to courage and confidence
from self-indulgence to self-disciplined "staying power"
from unhealthy assertiveness to vulnerability and compassion
from inertia to purposeful action
Please take time to ask God: What are you inviting me into? What is my next step?
Grace and peace,
Jan Johnson
---
Oct 7th in Fullerton, CA
I just finished designing activities to help you discern your enneagram type so that you can love God and others well.  Register Here
---
www.JanJohnson.org
______________________________________________________________________
© Jan Johnson – For permission to reprint, Click Here