Replace Guilt with Desire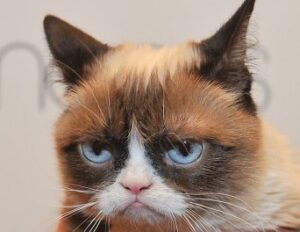 Guilt doesn't work. It backfires. We may be doing the right thing but for the wrong reason—just like the Pharisees did very good things (fast, tithe, pray) but mostly with the wrong heart—to impress others, to impress themselves with their own righteousness. It's really important to do the work of Christ (helping others, praying, reading Scripture) with the heart of Christ—because we desire to know and love God.
Forcing ourselves to do the right or good thing ends up creating resentment. "After all, I didn't really want to do it and then no one thanked me." Or, "they thanked me, but who cares?" That's not acting out of a generous, loving, adventurous heart.
It also doesn't work if your goal is impression management. It's obvious to others that this is not the genuine thing. They sense that we're faking it on some level. It isn't authentic, flowing out of who we are or who we wish to become.
Replacing guilt with simply desiring God is key. We were built to be in close connection with God. But we don't really desire God until we begin to absorb that God is for us, no matter what. We desire God when we see that partnering with God works better; doing it on our own creates puny results. We desire God when we finally see that God is full of practical wisdom and sin is just plain stupid. God's ideas—acceptance over resentment, generosity over self-absorption, confidence over fear– are the keys to living well. Then we have freedom to move forward in projects and relationships we truly want to pursue.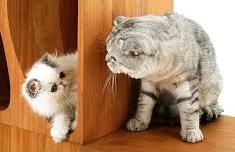 So what do we do when we don't want to do the right or good thing? When we're pretty sure God is inviting us to do that good thing? (Notice I didn't use that word "should." Instead let's think about God gracious offering invitations instead of beating us over the head.)
We need to understand that "what God gets out of our lives—and, indeed, what we get out of our lives—is simply the person we become." (Dallas Willard, DC250). Sometimes I say that incorrectly to mimic what people think: What God gets out of our lives is all the stuff we do! No, it's us. Just like as a parent of adult children, I'm so thrilled with the people my kids have become (not what they do for me, not how much they make, and so on).
Ask God to give us a right heart—to help us get there.
     What's going on inside me that motivated me to do that?
      Is my reluctance to do what I think is the right thing about something important? Maybe this isn't the right thing for me to do right now?
If I sense that this is a good thing, I ask God:
     Would you give me a right heart to go forward?
     If I were to take a next step toward goodness, what might that be?

Honest conversation with God leads to freedom, wholeness and healing.
Grace and peace,
Jan Johnson