Stepping Up to the Plate
Some of you may be familiar with Dallas Willard, my friend and mentor for many years. He moved on to the Real World Wednesday, May 8th. Yesterday a directee asked me how I was affected by this and I found myself saying that I was afraid. (But I grinned.)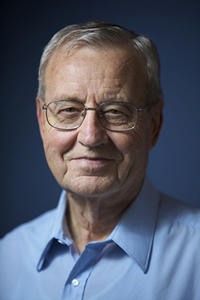 Without my friend, I no longer have that human picture of what it looks like to live here and now in the unexplainable power and beauty of the unseen Kingdom of God. (Although that Real World is future, tasting it now and trying it on now is possible through daily confidence.) Because Dallas lived in that space of love and joy, wisdom and understanding in small and large moments of life, the lives of those around him were enlarged and full of more truth and love. This fear of not having him around to remind me has driven me to soak in biblical passages about the Kingdom of God. I want to live there here and now even more.
This quiet determination makes me think of what my friend Glandion Carney told me about how he responded as a very young man when his older brother Tyrone was killed in the Vietnam War. Glandion who was shy had always gladly walked in his bolder big brother's shadow. But now Tyrone was gone. What would he do? He decided to do as Tyrone would have done. He studied for the ministry, walking in Tyrone's footsteps yet still being his very own self.
My big brother has gone elsewhere and I miss him. But it's my turn to step up the plate as never before. I don't desire or seek any of Dallas's many roles. But I find enormous energy within me to step into the life of God as never before, with everything I've got.
So here's a "daily preview" I began using every morning about a year ago. I meant it when I wrote it and have been "trying it on." But now I'm asking God to do the work of immersing me in it like never before.
Today I will gladly focus on living moment by moment with God's companionship in the Kingdom of God. I will awaken thinking that today I will abide in Christ. In this uninterrupted fellowship with God, I will remember I do have everything I need. Because I have this life of friendship with Jesus who is now at work in the universe, I stand in a new reality where negative thoughts hold no power over me. I will continually return to joy and out of that glorify God and bless others.
This daily preview reminds me of who I am and want to be. You may wish to write your own daily preview. What is God inviting you to be or do today? What do you want to be true of you? (Please feel free to share your thoughts on https://www.facebook.com/authorJanJohnson where I'll be posting this.)
And thank you to those of you have sent notes of concern. I was quite surprised and delighted by them.
Grace and peace,
Jan Johnson
______________________________________________________________________
© Jan Johnson – For permission to reprint, http://janjohnson.org/reprints.html
If you have trouble viewing this email or would like to view other Wisbits from Jan Johnson,
please visit http://janjohnson.org/wisbits_archive.html
You are receiving this email because you are on our mailing list.
If you would like to unsubscribe, please visit http://www.janjohnson.org/wisbits.html or reply with UNSUBSCRIBE in the subject line.