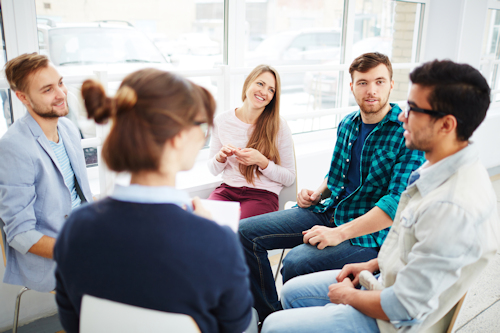 An MRI for the Soul
Have you ever thought, Why did I do that same dumb thing? What is wrong with me?  Why can't I do what I want to do?  I want God to change me, but I'm stuck! We have similar feelings when our body isn't working and the doctor doesn't know why. But then we have an MRI—and all is revealed.
What if you could have a spiritual MRI?  It would tell you what's behind why you get stuck. It would fill in this blank:  The real problem here is ___________.  That's what you can pray about and ask God's direction in healing from that and moving toward the wonderful character quality that replaces it.
 The above describes how understanding and processing your "type" on the enneagram answers a lot of questions. First, it diagnoses what the "problem behind your problems" is, revealing the thought patterns and blind spots that lead you away from a rich life in God's kingdom here and now. Such a life is full of contentment, on the one hand, yet also adventure! Secondly—and this is crucial—it points you toward the biblical character replacement that moves you toward wholeness. It's about leaving behind the "old self" and putting on a "new self" (Colossians 3:8-9). 
Wholeness is a wonderful thing. It's encompassed in soteria, the Greek word that gets translated "salvation" or "deliverance" in the New Testament. It's telios, completeness or "perfection" in the sermon on the mount. Dallas Willard liked to translate telios there as "fully functional." 
Imagine yourself as "fully functional":  not easily irritated; serving without burning out; generous by nature; courageous instead of being fearful and doubtful; equipped with staying power in rough times; stepping up to the plate instead of holding back; being unruffled, authentic and vulnerable in the midst of chaos.
Because I'm all about the Spirit transforming us, I've led many enneagram workshops and retreats. I like the retreats better because they give us time to process these things with God. The Spirit digs deep and helps us like no one or nothing else can. I also like retreats because there's time to meet with others of the same type. Participants love finding their tribe in these small groups so much that I have to persuasively insist they return to the large group! One of the great bonuses of exploring the enneagram is that you learn to accept others as they are, which leads to loving them well (Matthew 22:37-39).
I've been asked many times to do this retreat online and it's finally here:   October 3       9 am-3 pm, Pacific Time
Our time together is like an MRI for your soul—but you do get to move. And we laugh a lot. Besides an overview, we'll look more deeply at each type's:
place of "stuckness"
biblical replacement that leads to wholeness
attention style that leads to change
coping mechanisms that hold us back
variations which explains why we don't always act like our type!
Register here to join us for a retreat day of absorbing content, guided reflection with God, and interaction with others like yourself. (BTW, use the coupon code FALL2020 to get the $49 Early Bird Discounted Rate through Sunday, September 16, 2020 at midnight. Here's how to use the coupon code:
Go to the enrollment web page and click the Enroll Now button.
On the checkout page, click "Add Coupon Code." 
Enter the coupon code: FALL2020 and click "Apply" to receive the early bird discounted rate.
Please take an enneagram assessment before the retreat so that you can focus well. Free link provided at registration.
Grace and peace,
Jan